CATEGORIES
Latest news
Contact us
ADD: XINYE SAN ROAD, NINGBO, CHINA 315800
TEL: +86-574-86812271
FAX: +86-574-86812617
E-mail: rachel@nb-haoyue.com

> Double system knitting machine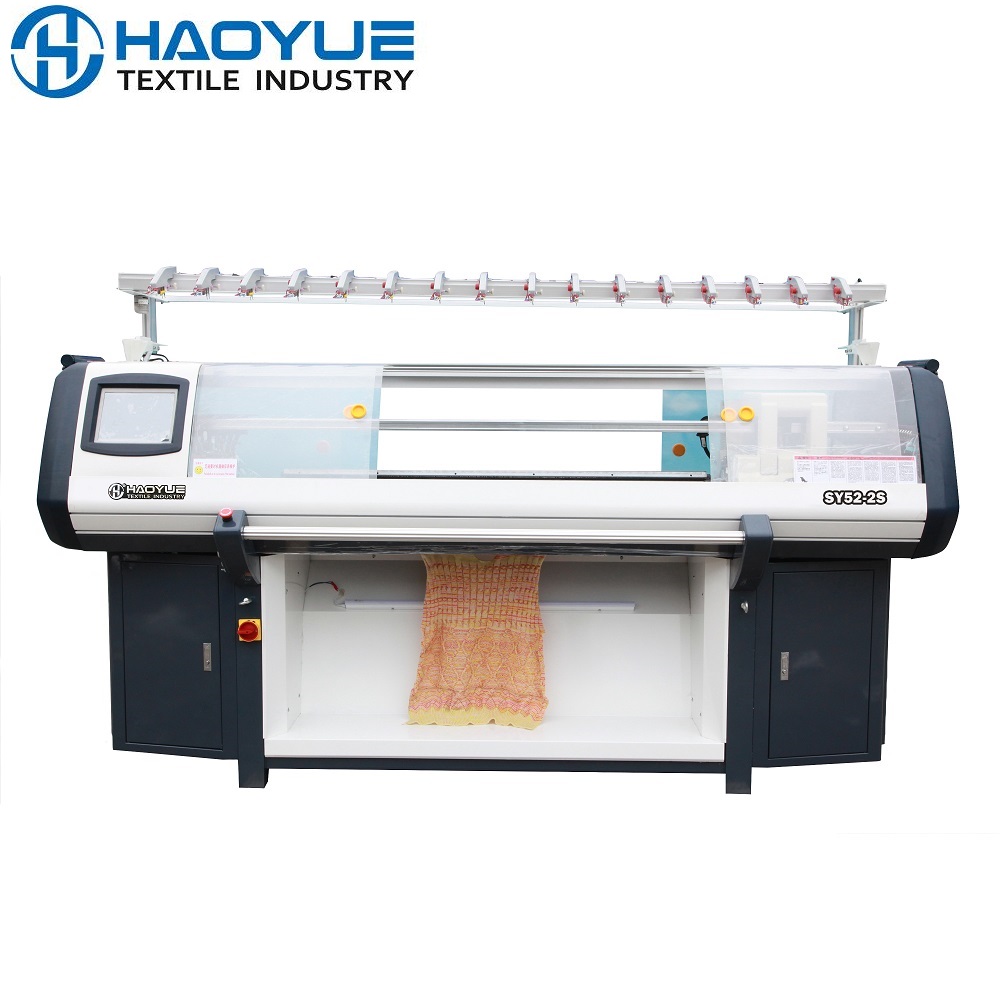 Double system knitting machine
Double system knitting machine
Single carriage with double system
3G, 3.5G, 5G, 7G, 8G, 9G, 10G, 12G, 14G, 16G, 3-5-7G multi guage
32,36,48,, 52, 60, 66, 68, 72. 80, 100inch
Product description: Double system knitting machine
PRODUCT INTRODUCTION
sweater flat knitting machine
The sweater flat knitting machine video in YouTube.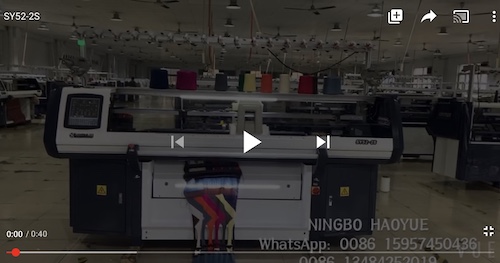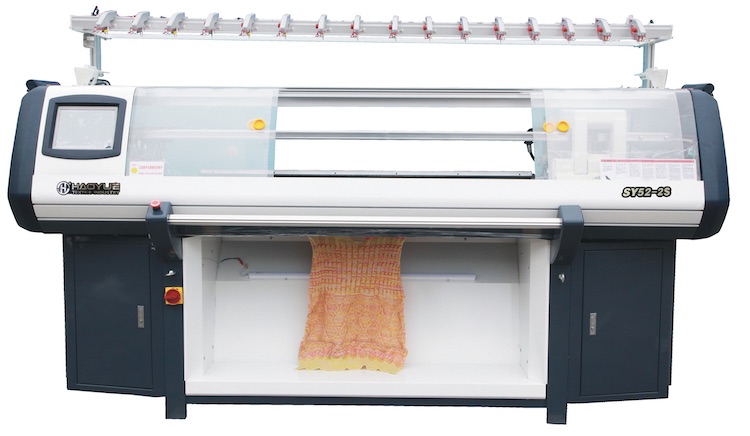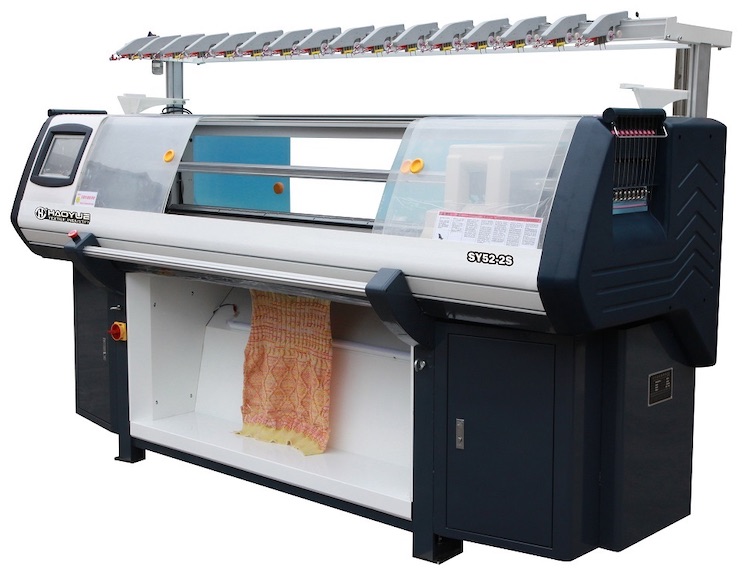 This configuration requires options
SPECIFICATION, GAUGE AND TECHNICAL PARAMETER
Gauge

3G,3.5G,5G,7G,8G,9G,10G,12G,14G,16G,3-5-7G multi-gauge

Knitting width

32,36,48,52,56,60,66,68,72,80, 100 inch

Knitting system

Single carriage with double system

Knitting function

Knit, miss, turk, transfer, pointel, intarsia, jacquard, apparent or hide shaping and other regular or irregular patterns

Knitting speed

Controlled by sevro-motor with 32 sections optional, max speed reach 1.4M/S

Racking

Controlled by sevro-motor racking within 2 inches and with fine adjusting function

Needle selection

Advanced encoder reading pin.8-stage selecting needle setup composed of special electromagnet is regarded as efficient full width jacquard needle selector.

Stitch density

Controlled by stepping motor, 32 section stitch selectable adjustable scope supported by subdivision technology: 0-650, the stitch of the knitwear can be accurately controlled.

Transfer

Combined design, single or double cam system all can transfer together or separately. Also one cam do transfer, another cam system for knitting, which will achieve high production.

Sinker system

controlled by stepping motor, adjustable to different knitwear, up to be various results of shaping and patterns.

Comb device

Grip or knock-over the yam reliably (Optional)

Cutters and Grippers

Include 2 cutters and 4 grippers, controlled by 6 motors respectively(Optional)

Take-down system

Computer programs instruction,stepper motor control and 32-stagetension selection with an adjustable range between 0-100

Color-changing sytem

2×8 yarn feeders at the single side of 4 guide rails, shiftable on any needle position.

Protection system

The machine will automatically alarm if yarn-breaking, knots, floating yarn, rewind, end of knitting, fail of racking, needle breakage, error programming occur, also set up the safety auto-lock protect device.

Control system

1. LCD industrial display, Can display various parameters, which can be adjustable during operation.

2. USB memory interface,System memory 1G.

3. Free design system is visual and easy to understand and software upgrade free of charge.

Support multi-language operation as Chinese and English, Spanish, Russian etc.

Network fuction

Has network interface,enable remote-monitoring via network,and connecting with ERP system.

Power

Single-phase 220V/three-phase 380V,adopt advanced CMOS technology, having memorizing function at power shock stop.
| | |
| --- | --- |
| | |
| High quality mountain plate, controlled by step motor, the property is more stable. | The needle is full-insert type, that is, the insertion piece could be replaced when broken, which makes the marginal cost substantially lower. |
| | |
| Linear velocity of head can reach 1.4m/s. The stroke can be adjusted according the weaving width. Fast response, accurate location can avoid the invalid movement and increase the production efficiency. Each system is equipped with five functions as stich transfer, weaving, hanging head, non-weave and pin. Also it can execute color changing via motor, This keeps good balance of routing. reliable, noiseless, etc. | Positive yarn storage can effectively reduce the resistance when delivering the yarn, especially apply to yarns with little stretch or large brittleness, such as cashmere, rabbit hair and other yarn fabric. Yarn Feeder ensures fabric to become homogeneous or similar and thus increase the weaving efficiency. |